Download the
Coloring Page





Printable Bookmark Templates
Christmas Coloring Pages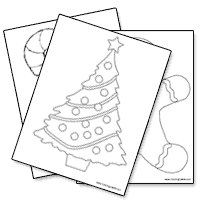 To download our free Christmas coloring pages, click on the Christmas category of your choice.
ABCmouse.com
ABCmouse.com
is an awesome resoource for pre-school through Kindergarten aged kiddos. I have a four-year old friend who has trouble sitting still for ANY activity -- except
ABCmouse.com
. He absolutely loves it and his mom uses "ABCMouse-time" as a reward for good behavior.
Now you can try it and the first month is FREE. Click here for more information.
Our Christmas coloring pages require the FREE Adobe Acrobat Reader. This ensures that both MAC and Windows Users can download the colouring sheets and that your coloring pages aren't covered with ads or other web site junk. ;) To download your free copy, click here. (Kids: don't forget to get your parent's help downloading software!)

Get notified about new coloring pages by following us on twitter!
All of our colouring pages are FREE and printable.




Download the
Coloring Castle